NON VIOLENT CONFLICT MANAGEMENT AND GENDER AWARENESS TRAINING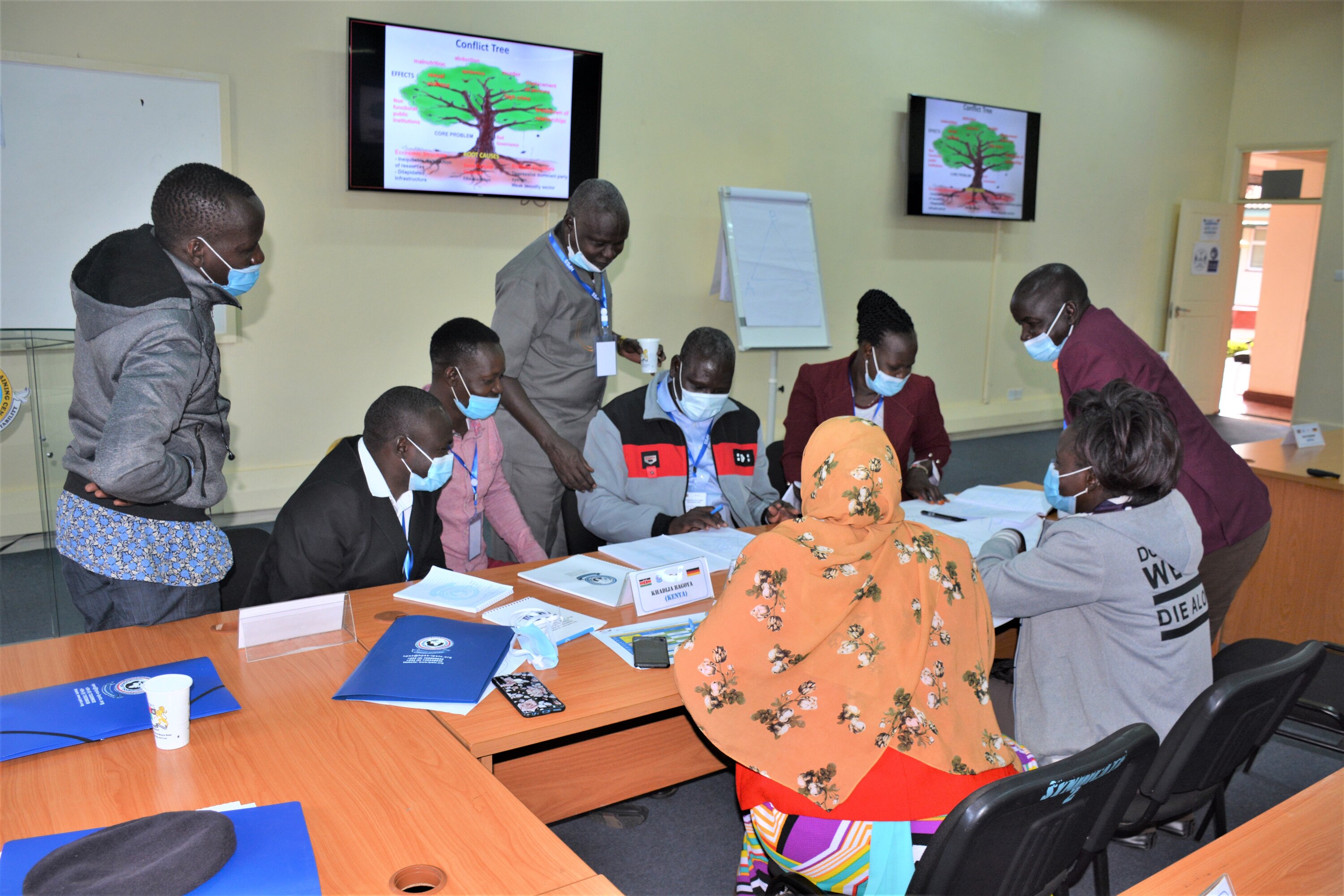 The first Non Violent Conflict Management and Gender Awareness Training of Trainers Course funded by the Government of Germany through GIZ and the Federal Ministry for Economic Cooperation and Development (BMZ) was successfully conducted at the Humanitarian Peace Support School (HPSS) for two weeks. The closing ceremony was presided over by the Commandant HPSS, Col Philis A. Nadio with the presence of the GIZ Programme Director, Support to Refugees and Host Communities in Kenya, Dr. Gabriele Wurster-Vihuto on Friday, 06 August 2021. Thirty four (34) senior Kenyan Government officials working in Turkana West Sub County particularly at the Refugee Affairs Secretariat (RAS), Deputy County Commissioner and Sub County Administration Offices enhanced their knowledge, skills and attitudes in conflict management for non-violent and gendered approaches in their work. They additionally, enhanced their training capacity to impart knowledge and skills on the same to their personnel, refugees and host community. Ten female and 24 male participants were represented.
Dr Gabriele expressed her gratitude on the collaboration between IPSTC and GIZ in capacity building. She informed the participants that they were valuable agents of change and that they should apply the knowledge and skills acquired for stronger partnership, training cascade and improvement of service delivery for effective refugee protection and social cohesion with the host communities in Kalobeyei Settlement and Kakuma Refugee Camp. The Commandant HPPS greatly appreciated the partnership by the Government of Kenya and Germany for such a fruitful training to promote a peaceful and non-violent approaches to conflicts in refugee set up. She commended the participants for their commitment and active participation in the training. She urged the trainees to enhance community security and peaceful co- existence between the refuges and host populations.