UNITAR COURSE CLOSING CEREMONY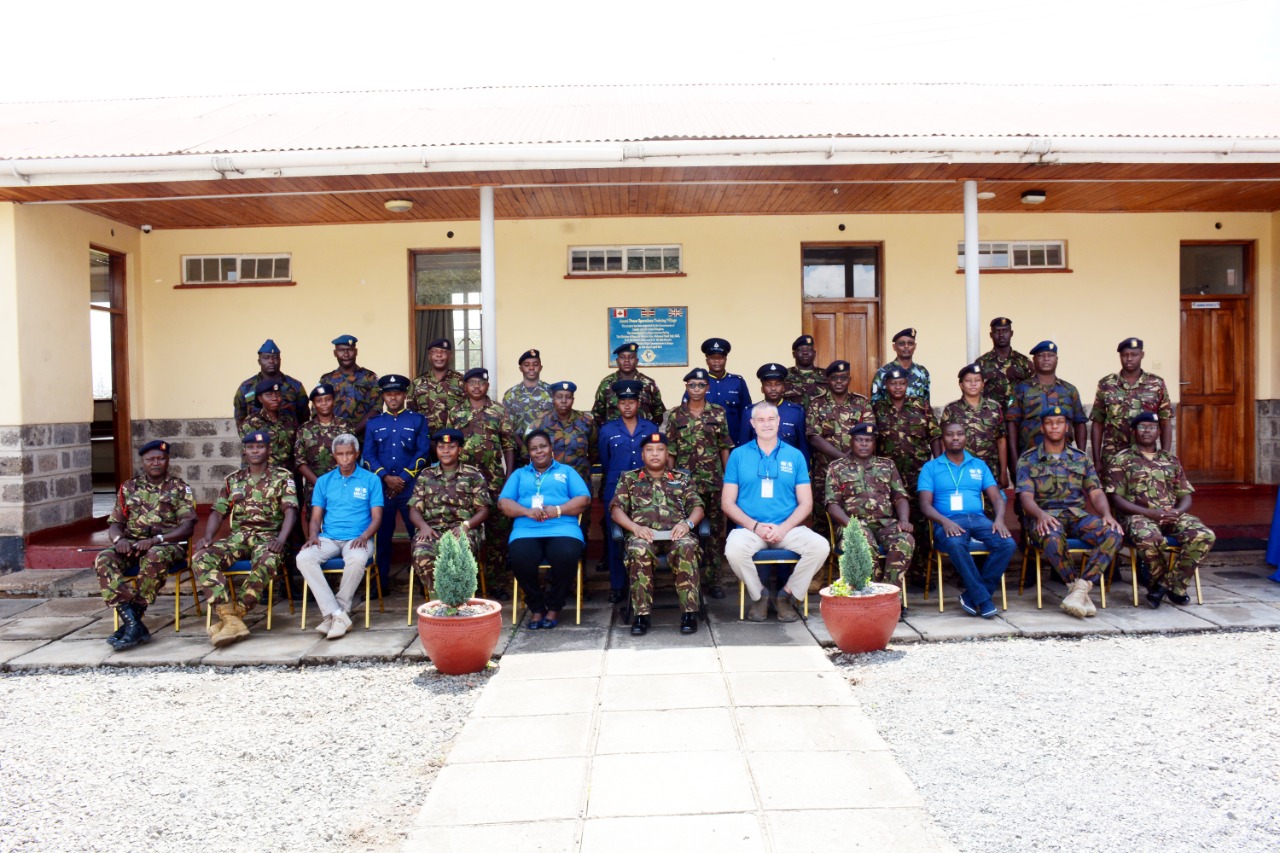 The Strengthening Response Capacities of Uniformed Medical and Para-Medical Personnel Deploying to UN Peace Support Operations course was concluded on 31st March, 2021at HPSS. This was UNITAR's pilot Medical project in Kenya and 3rd to be run in Africa since October 2020.
The ceremony was officiated by Commandant HPSS Col H C Maghanga and Lead Facilitator Mr. Jason Jarvis. Also in attendance were HPSS Staff and UNITAR Facilitators.
The Course aimed at enhancing participants' ability to analyze and evaluate concepts, processes, procedures and principles of First Aid and be able to apply it with precision during their deployment in Mission areas.
The course had 24 participants drawn from KDF (20) and Tanzania Police Service (04) with fair gender representation.Graduands were challenged to disseminate knowledge acquired with their peers at various places of work since teaching is the highest form of understanding.
The Chief Guest thanked UNITAR for their sponsorship and for choosing IPSTC to run the pilot course within the region and welcomed future engagements.