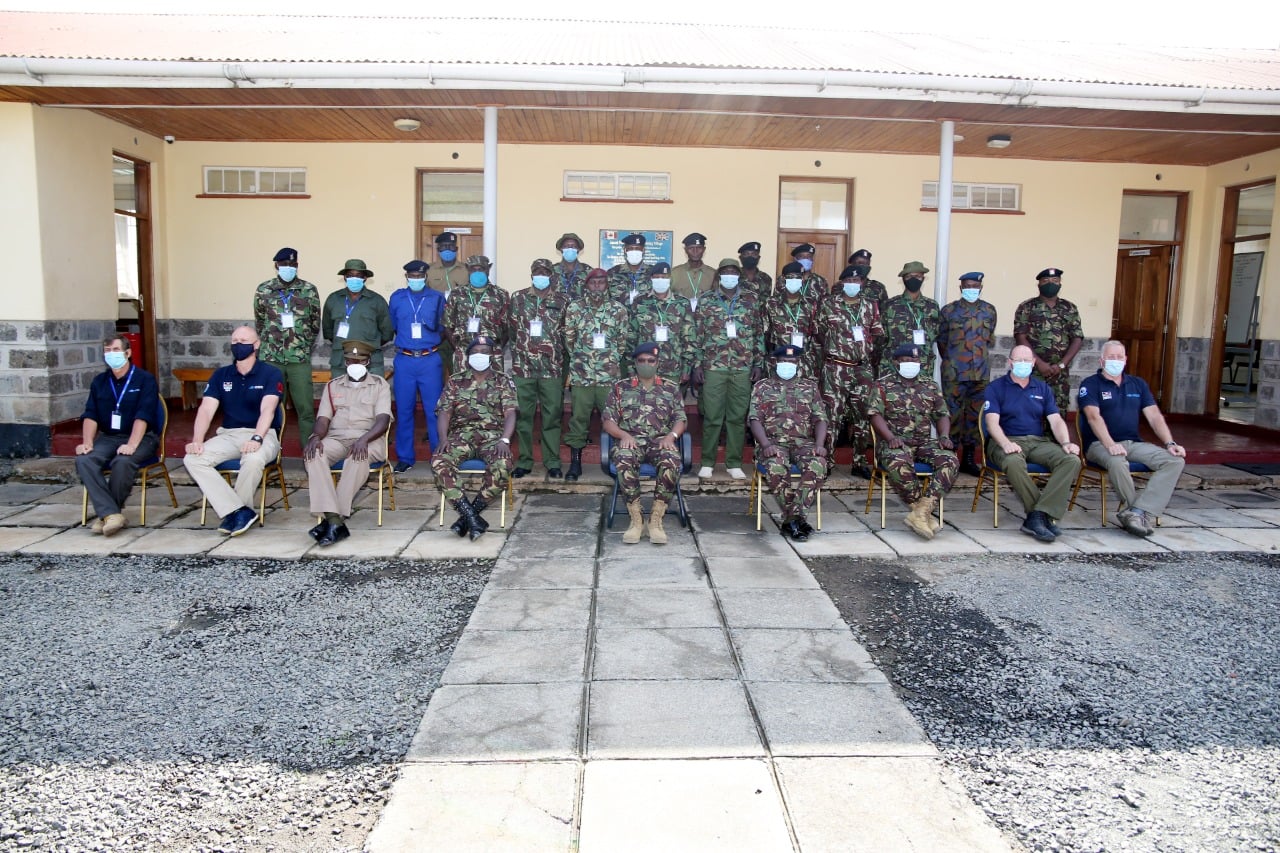 Course Participants during the course opening
The Weapon Technical Intelligence Course commenced on 05 October 2020. The course comprises of 16 participants drawn from various Units of the Kenya National Police Service and DCI.
The opening ceremony was graced by Commandant HPSS- Col M K NYAANGA MBS 'ndc' (IND) 'psc' (K) 'jscsc'(RSA), accompanied by Deputy Commandant - Lt Col Gichohi, Senior instructor CIED Lt Col Wanga,SO2 Coordination Maj Ombaba and facilitators from ISSE.
The aim of the course is to equip the participants with general understanding of IEDs, evidence collection and analysis as part of the three main practices in defeating IEDs which includes preparing the force, defeating the device and attacking the network.
On his keynote address, he told the participants to pay close attention during this training in order to tap from the wealth of knowledge and experience of each other and of the facilitators so as to effectively and efficiently undertake exploration duties.He said that this training comes at a challenging time when the world at large is fighting the spread of Covid-19. He emphasized on the need of observing the laid down MOH guidelines and to curb the spreading of the virus.
Finally, he expressed his gratitude for the continued support by the British Government to the Kenyan government in different training platforms.The course is scheduled to run for 3 weeks and will end on 23 October 2020.