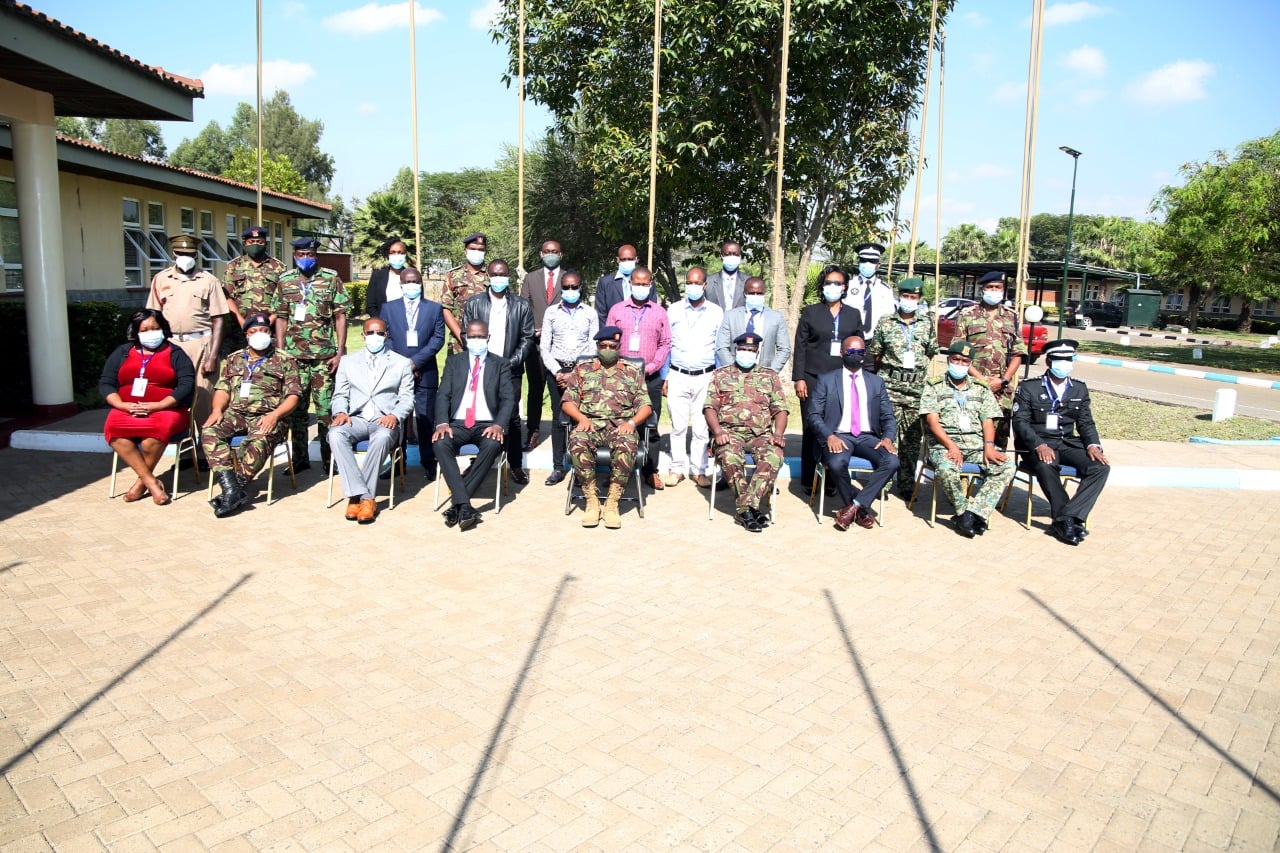 Course Participants pose for a group photo
The Tabletop Exercise Design, Development, Delivery and Evaluation Course commenced today 05 October 2020 at the Humanitarian Peace Support School (HPSS). The course comprises of 20 participants drawn from various Government and Non- Governmental Agencies involved in disaster management. The opening ceremony was graced by Commandant HPSS - Col M K NYAANGA MBS 'ndc' (IND) 'psc' (K) 'jscsc'(RSA). He was accompanied by Deputy Commandant - Lt Col Gichohi, SO2 Coord and the Course facilitators.
The aim of the course is to equip the participants with knowledge and understanding of the Exercise Cycle, the fundamentals and tenets of the process with a view of empowering the participants to lead and/or be an active and contributing member of a disaster risk management exercise planning team.
In his keynote address, the Commandant asked the participants to take advantage of the opportunity and share their various experiences in Disaster Risk Management.
He expressed his gratitude to the United Nations Development Program (UNDP) and the Government of Japan for the continued support to IPSTC and HPSS in particular.