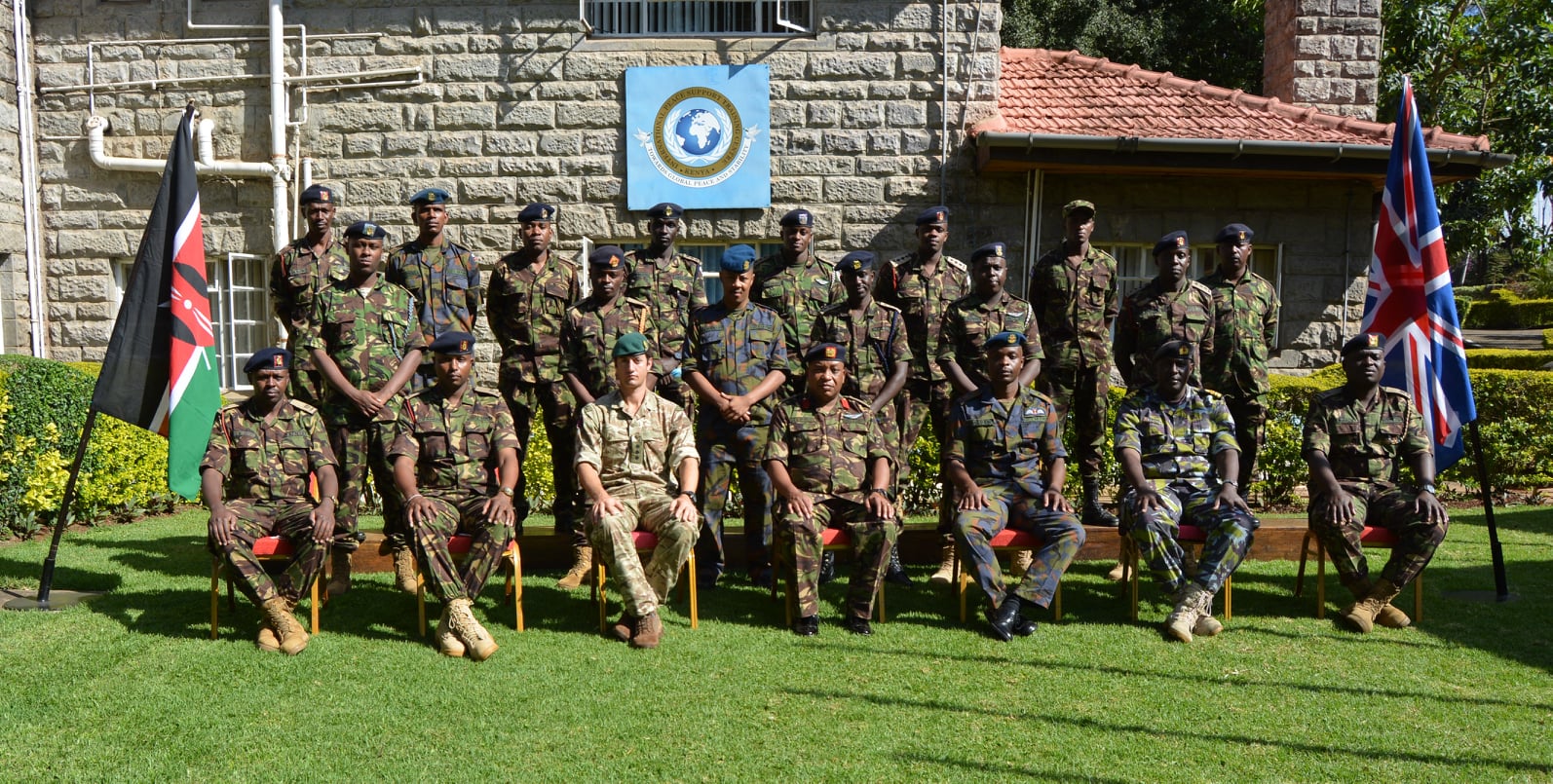 Course Participants during the course opening
It was previously known as STAFF OFFICERS AWARENESS COURSE(SOAC).
The course started today 05 Oct 2020 at PCSS-IPSTC Karen.The opening ceremony was graced by the Commandant PCSS Col H Maghanga, in attendance was Capt Jordan BPST-(A) Rep.
The course comprises of 15 KDF participants, 15 male and no female.The objective of the course is familiarization of Staff Officers at operational and tactical level headquarters with an overview of Improvised Explosive Device(IED) weapon system and the Counter- IED assets as part of preparing the force, a pillar in Counter- Improvised Explosive Device(C-IED).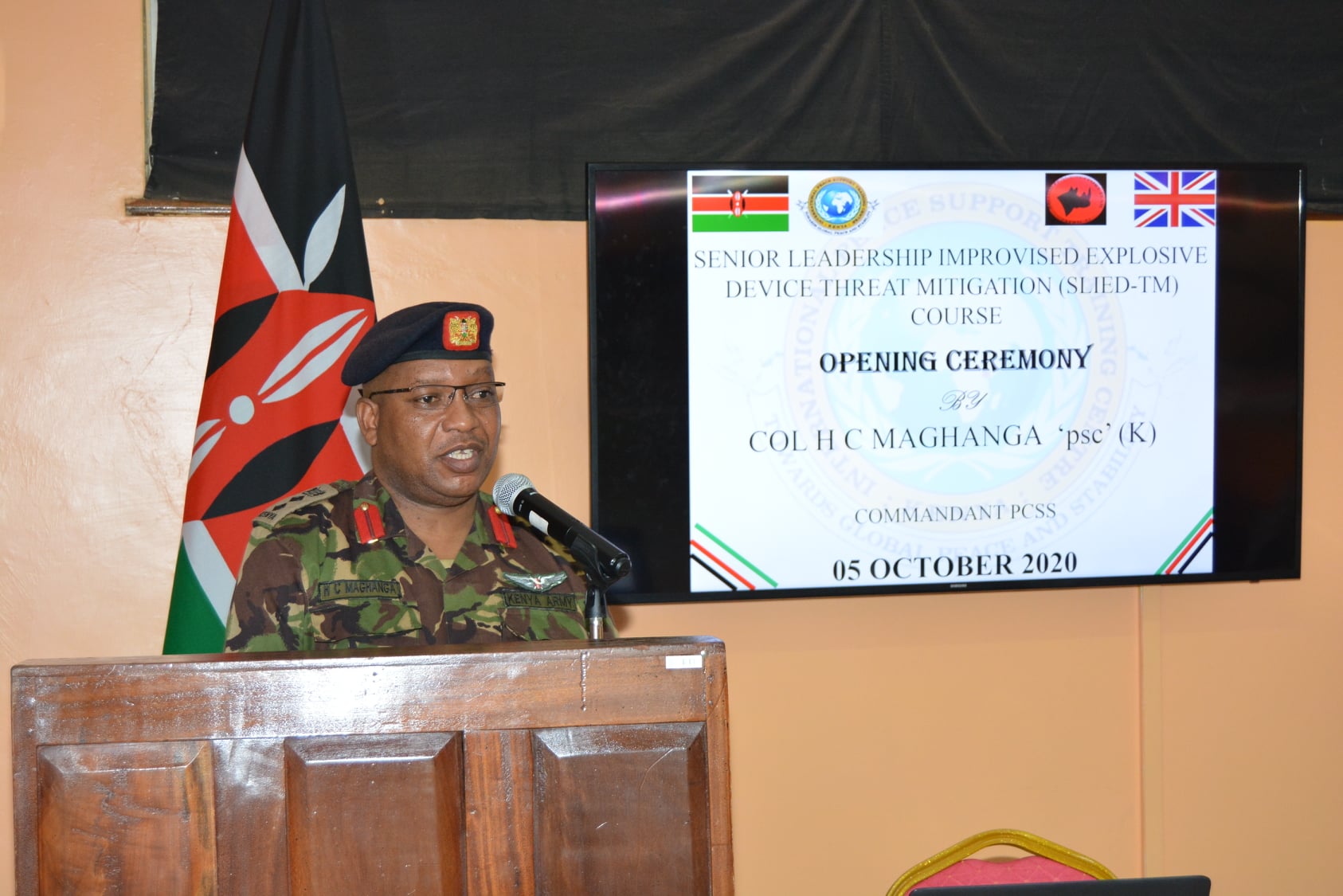 Commandant PCSS Col H Maghanga opening the course