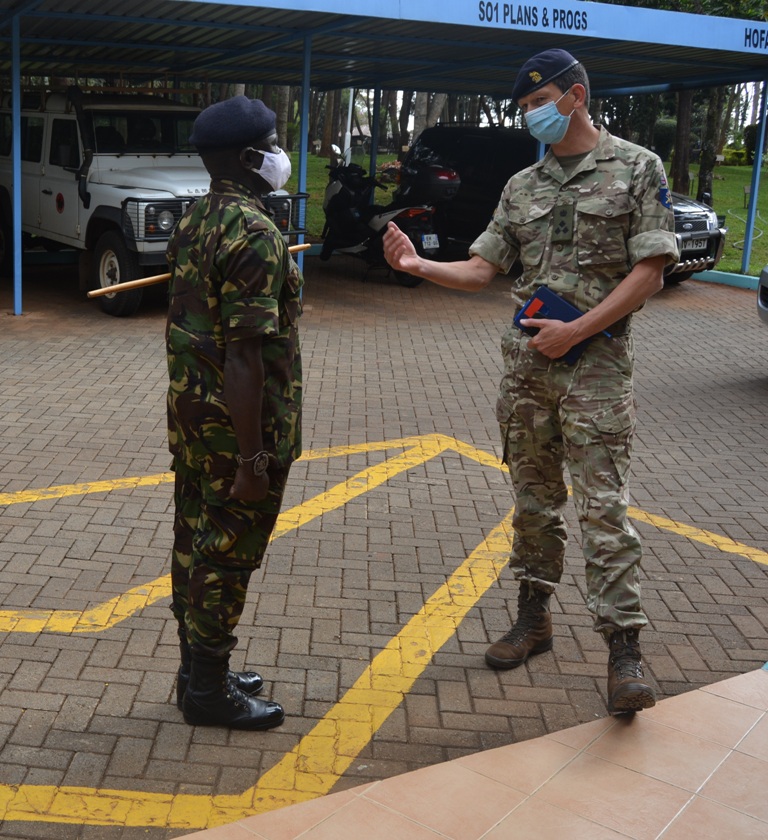 UK Defence Adviser, Brigadier Mark Thornhill, chats with the IPSTC RSM, WO1 Francis Barasa
This morning the United Kingdom Defence Adviser, Brigadier Mark Thornhill, called on Director IPSTC, Brigadier Charles Lenjo Mwazighe. Among the topics discussed was IPSTC successfully restarting Counter Improvised Explosive Device (CIED) training by carefully managing the risks of operating in a COVID environment. Measures include COVID testing for all course participants and instructors, followed by locking down students for the duration of the course.
The meeting culminated in both brigadiers renewing the Institutional Development Programme Mandate between the UK and IPSTC. This is designed to further develop IPSTC's CIED capability.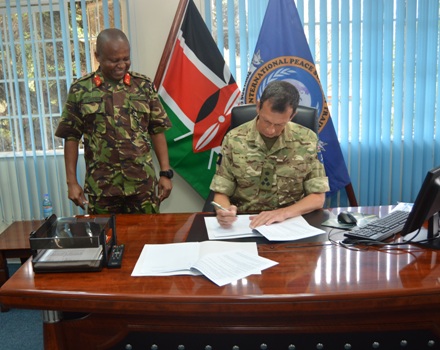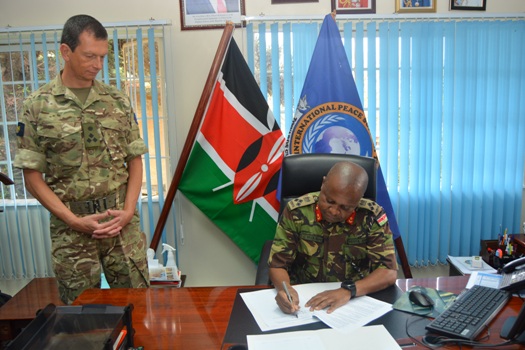 Signing of the Institutional Development Programme Mandate between the UK and IPSTC