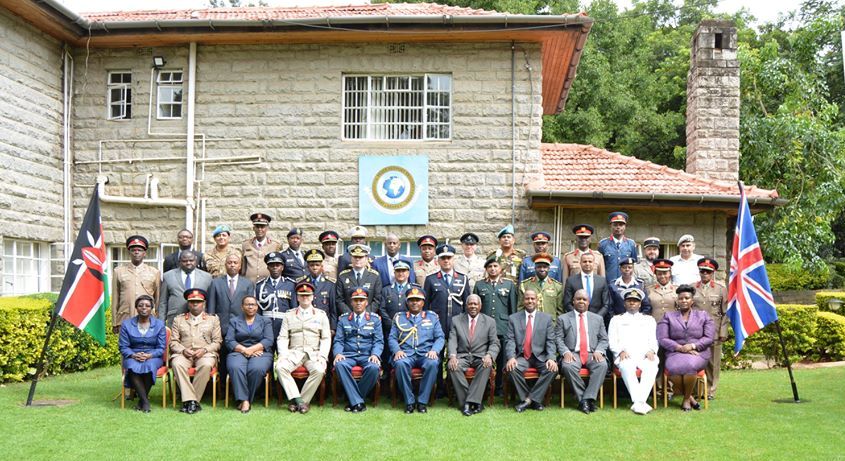 The 21st Regional Senior Mission Leaders Course commenced today 02 March 2020 at the International Peace Support Training Centre, Karen Campus. The official opening ceremony was presided over by Lt Gen A K Mulata - The Commandant National Defence College assisted by Lt Gen (Rtd) Daniel Ishmael Opande - Director of Studies. Also in attendance were Maj Gen Martin Kizito Ong'oyi - The Commandant Defence Staff College, Brig Rashid Abdi Elmi - The Director IPSTC, Col Geoffrey (Chippy) Minton - Commander BPST (Africa) among other senior officers.
The course is sponsored by the United Kingdom government and will run for 2 weeks from today 2nd March to 13th March 2020.
The course comprises 30 course participants drawn from 16 countries: In terms of gender 25 are male and 5 are female. The Countries represented are as follows: Bangladesh (1), Cameroon (1), Chad (1), Denmark (1), Egypt (1), Ethiopia (1), India (1), Kenya (12), France (1), Nigeria (1), Nepal (1), Pakistan (1), Rwanda (1), S/Sudan (1), Uganda (1), UK (1) and Zambia (1).