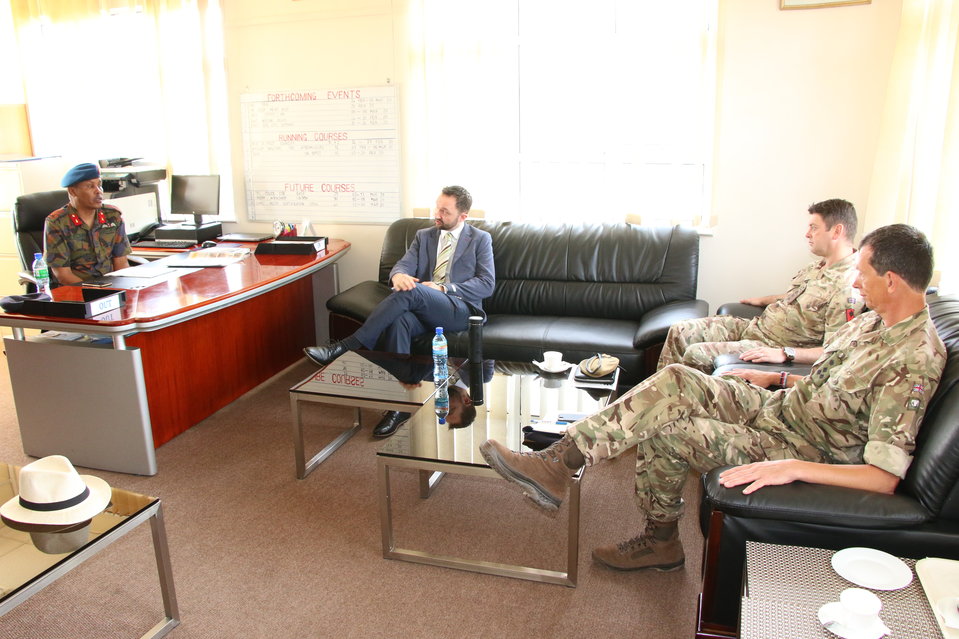 HPSS Embakasi was privileged to host the UK global head of Conflict, Security and Stabilization Fund (CSSF) , Mr Christian Dennys on Tue 25 Feb 20. Mr Christian Dennys was accompanied by the UK DA to Kenya Brig Mark Thornhill, Commandant BPST (A), Col Minton Chippy and received by the Director IPSTC , Brig Rashid Elmi and Commandant HPSS, Col Benedict Mzee.
The head of CSSF was taken through a mines and Unexploded Ordinance (UXO) demonstration and later briefed on CIED demonstration drills.
The visit culminated with planting of a commemorative tree in honour of the guest.