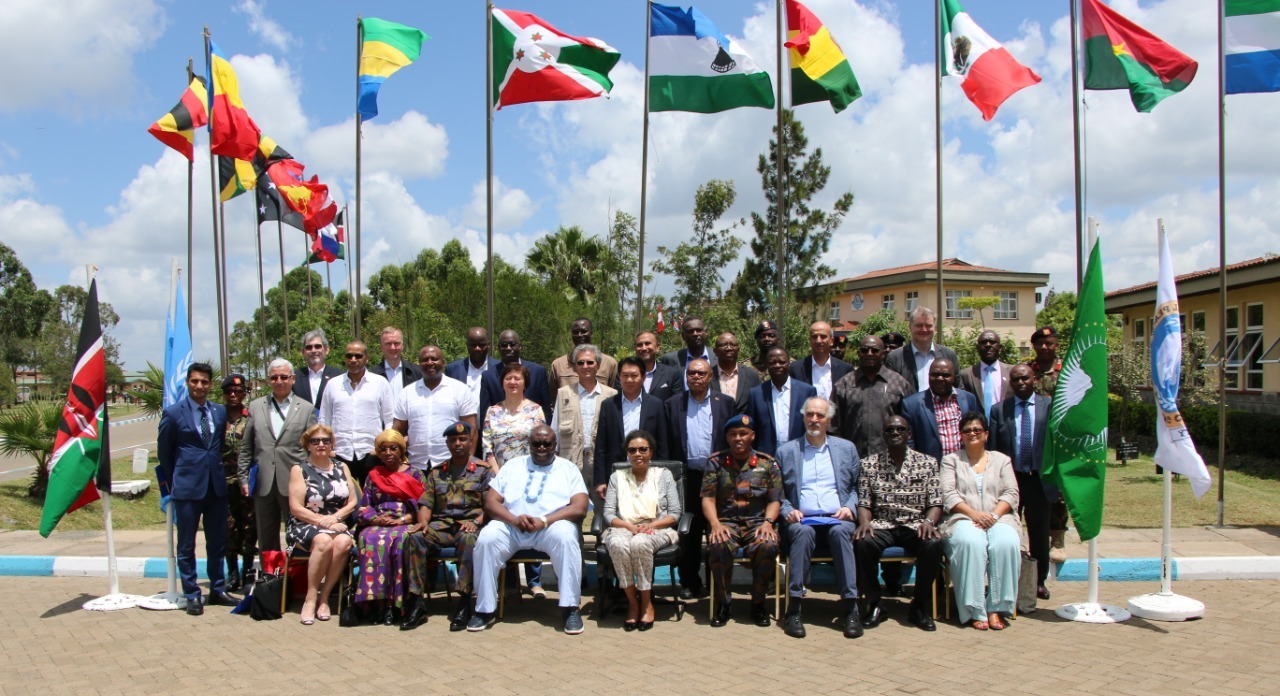 HPSS, Embakasi was once again honored to host the second phase of the Permanent Representatives to the UN and AU on 18 February 2020.The delegation brought together over 26 Ambassadors drawn from Africa, Europe, The Carribean and Middle East to discuss Peace and Security in Africa.
This was a follow up of the First phase held at the institution on 28 January 2020.The meeting was chaired by Ambassador Tom Amolo, the Political and Diplomatic Secretary at the Kenya Ministry of Foreign Affairs.
The delegation was hosted by Ag ACDF OPD&T Brig Kinuthia and Brig Rashid Elmi, Director IPSTC. Also in attendance were Col Plans & Prog IPSTC Col J Sitienei, Commandant HPSS Col B M Mzee and other Senior IPSTC Staff.
Delegates being taken through an exercise.