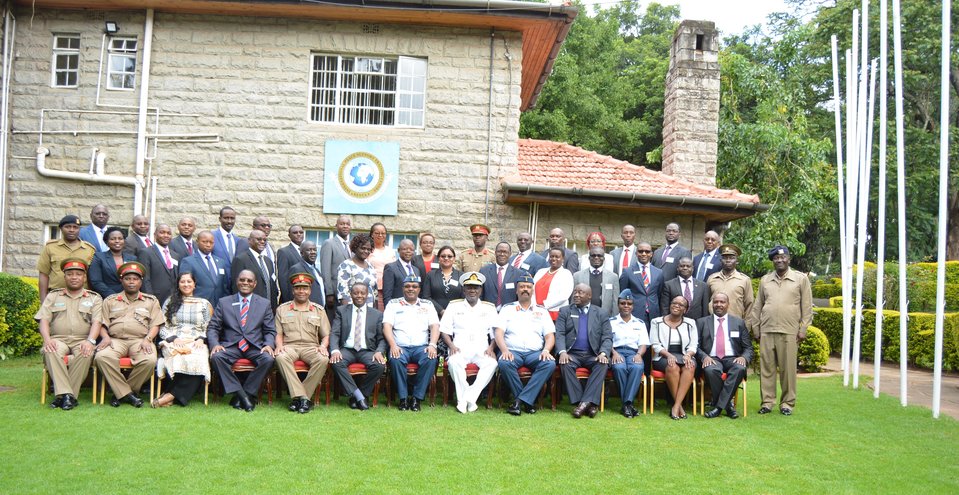 The Ethics and Leadership for National Security Course by Kenya's National Defence College (NDC-K) in collaboration with Kenya School of Revenue Adminstration (KESRA) was officially opened on Monday 17 February 2020 at the Peace and Conflict Studies School in Karen, Nairobi Kenya. The five day training will run until Friday, 21 February 2020.
The Course Opening Ceremony was graced by the Commandant National Defence College Lt Gen A K Mulata ,accompanied by the Commandant Kenya Defence Staff College Maj Gen M K Ong'oyi and the Senior Directing Staff Air NDC-K Maj Gen M A Badi.They were hosted by the Commandant Humanitarian Peace Support School School (HPSS), Col Benedict Mzee on behalf of the Director IPSTC Brig R Elmi.Dr Mugambi, Director KESRA represented the Commissioner General Kenya Revenue Authority (KRA).
The Course aims to impart military values to improve KRA corporate image and service delivery to meet the expectation of Kenyans.
A total of 29 participants (21 male and 8 female) drawn from KDF, NPS, Dept of Immigration and KRA are attending the course.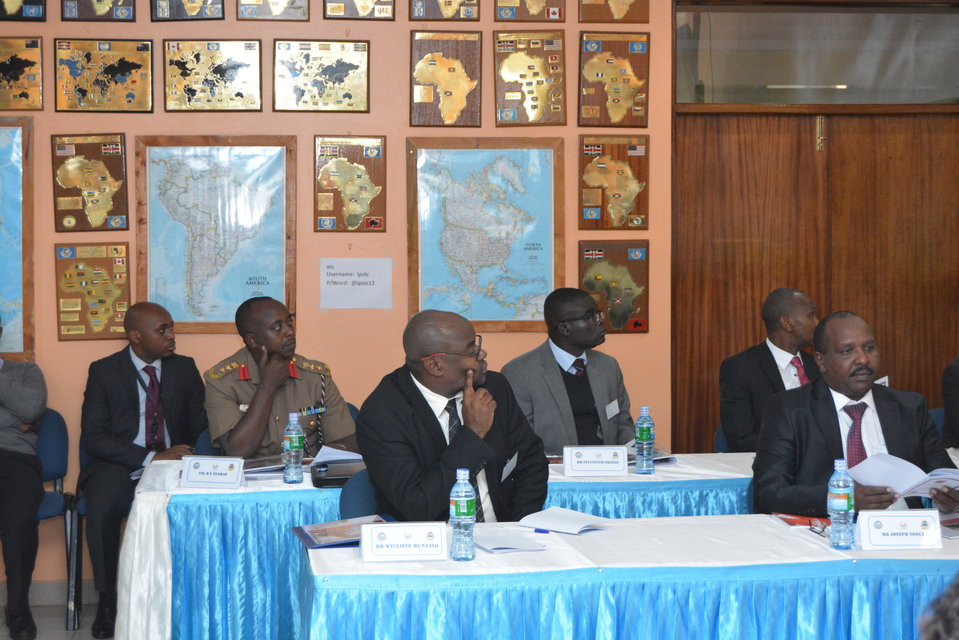 Course participants during the Training.